SERVICES
THE IM is the optimized Korean cosmetic distribution partner for global environment.
B2B


B2C

Our professional team presents the best solutions by tailored planning, marketing and strategies which fits to each brand concepts to Korean cosmetic brands, and collaborates with the brands as a single module.
WHAT WE DO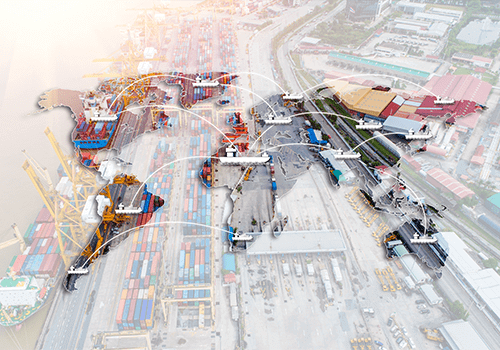 Sales in distribution channels
THE IM is working with the biggest distribution channels.
As a reliable partner of iHerb which is the largest worldwide health & beauty channel, we are supplying the most brands in iHerb since 2020.

And we are an official vendor which is supplying variety selections of K-Beauty brands to beauty vertical platforms and distribution chains such as Ulta Beauty, T.J.Maxx, Walmart and COSTCO.
Sales operation in E-Commerce platforms
THE IM consults on branding and marketing of domestic brands through sales/operations of e-commerce platforms (AMAZON USA, AMAZON JP, RAKUTEN, QOO10, SHOPPE, MERCADO LIBRE, etc.) and collaborates with buyers around the world.

Customized sales are being promoted through each country's own language and needs.
Influencer marketing & Press Editor
THE IM works with senior marketers at U.S branch subsidiaries and overseas influencer and PR Company Editor to improve the platform's product page traffic.

We conduct monthly promotions with platform companies to promote sales.
OEM & ODM
THE IM develops new products and distributes worldwide with buyers and brands which are in strategic partnership. For more details,
Please contact to: contact@iamkbeauty.com
HOW WE DO
Through our wholesale platform, we contact numbers of new partners every day and incubate them and provide customized service.
APPLICATION FORM FOR THE IM WHOLESALE WEB SITE
WHO WITH US
In order to produce the best results in each other's positions in the process of distribution, THE IM approaches with quick and accurate judgment and policy from the beginning of collaboration to the end result.

iHerb: Nature Republic, Mamode, Mise en Scene, Skin1004, Esfolio, Enough Project, Illiyoon, Cos De BAHA, Cosnori, Farmstay, PURITO, Hanskin

Amazon US: Nature Republic, 3CE, Farstay, Esfolio, Illiyoon, Mise en Scene
---